One of the Largest Catastrophe Relief Organizations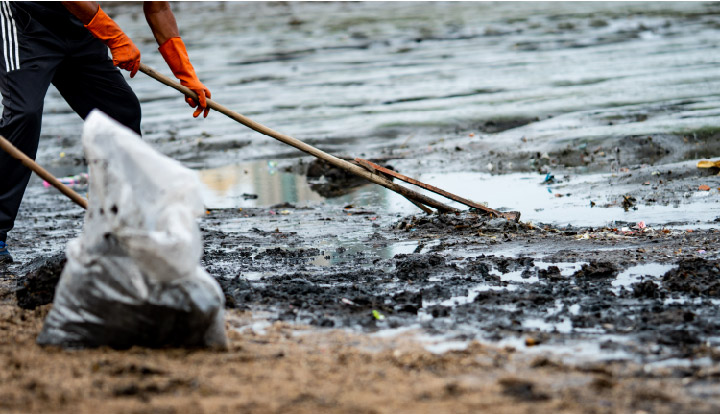 Leveraging advanced technologies to integrate and standardize data dramatically reduces time-to-hire
In the wake of natural, weather-related events or man-made environmental disasters, this organization manages catastrophic loss caseloads, leveraging technology and offering solutions to clients in their time of need. The organization was charged with staffing the BP oil cleanup in 2010.
The Opportunity
To ramp up their workforce in a very limited amount of time, they needed to reduce turnaround time on their background checks. However, with a large workforce to hire and major time constraints, Worley needed an updated, customized workflow to quickly mitigate high risk candidates.
How S2Verify Is Raising the Bar
Many states have different types of charges, from classes of Misdemeanors to states that only have infractions and felonies. This creates issues for many companies as they try to interpret individual records and types of crimes. Our patented Actionable Screening Intelligence categorizes convictions and allows our adjudication team to accurately and expeditiously review a candidate's eligibility.
Our automated grading software allowed them to specify their hiring criteria and receive easy-to-read reports based on those terms. Lastly, our progressive ordering system allows clients to pre-qualify candidates. If a candidate did not meet the hiring criteria, they did not have to wait on any other searches to complete. They immediately received a report stating the candidate did not meet the criteria. Despite a limited implementation window, they were able to implement our progressive ordering system to handle their high volume of candidates (often submitting several hundred candidates a day).
.
Results You Can Trust
Early on, our service team worked around the clock to address questions and interpret reports. The combination of our advanced technology, industry expertise, and excellent customer service allowed Worley to obtain the results they needed. Worley making the switch to S2Verify resulted in a 25% reduction in time-to-hire.